Commercial Audio Distribution Systems are our Specialty
Southwestern Microsystems specializes in the design and manufacturing of specialty commercial single and multiple-channel audio distribution systems for salons, spas, medical offices, restaurants, hotels, etc. 
We sell our products to both the consumer (business owner) and professional installers. All of our audio products are designed and assembled in the USA.
Check out our product offerings under the Products menu!  Got questions, we will gladly answer them!  Just click the button below to schedule a call.
How can we help you today?
Need an audio distribution system for your business?  Don't know where to start or what to buy? Got some crazy price quotes for other systems!   
Let us help you find the right system for your business!  We actually design and manufacture our own single and multiple channel audio distribution systems, so you get straight from the manufacturer pricing. 
Our systems are simple to install and operate and are very reliable – No fragile touchscreens to break.  As a matter of fact, our ADS multiple channel audio distribution system has been in active production since 2002.
Or maybe you have an electronic design problem that needs to be solved.  Our design team has over 50 years of combined electronic design and manufacturing experience. 
So whether you need some questions answered or you are ready to buy and want a quote to review… Simply select the appropriate button below and we can get you scheduled and moving forward.
We have been a primary supplier to the Tanning Industry since the 2008 and many of our clients have been acquired by Palm Beach Tan Brand.  We are the complete music systems supplier for both corporate and franchisee PBT salons.  
In 2016 we expanded into offering custom Electronics Design Services for new and existing customers.  Simple Engineering and Mood Media are but a few of our many clients that we have assisted with their custom design needs.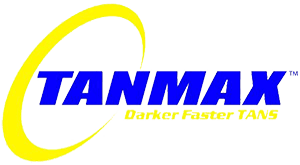 We Can Solve your Business Music System Problems!
The numbers above prove this... You too can be a "Satisfied Customer"... Just click the button below to get started!